Save Indian's
Social Campaigns.
Compassion that Drives Millions to Overcome Poverty , from donating for smiles, shelter, and skills to empowering girls.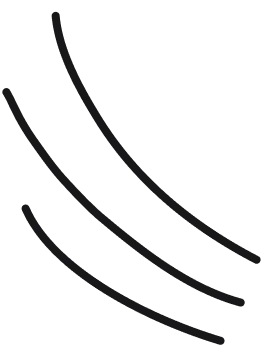 A campaign that engages youth, especially school children and college students to come up with creative posters, paintings, and short films on alleviating women in poverty. Using this campaign young generation in the society is sensitized to the importance of women's empowerment creatively. Best short films and posters will be given awards and rewards. Special Art Shows can be organized with these paintings and auctioned. The raised money will be spent on Women's Empowerment Projects.
A social campaign to urge the general public to donate generously to Food Donation Programs for Orphanages. Today, millions of orphans starving across India without any proper care. With such campaigns, we wish to involve more people in support of orphans. The main objective of this campaign is to turn each helping hand to quench the hunger of many starving orphans. We work with volunteers, like-minded NGOs, and individual donors to raise funds in support of the program.
Save Indians Foundation wishes to establish Orphanages and provide foster care to neglected and abandoned children on the street. We make appeals and proposals with high-net-worth individuals (HNI) and organizational donors to sponsor Shelter Homes. We build orphanages with all amenities, and facilities and arrange regular maintenance to upkeep the orphanages. These shelter homes can provide rehabilitation to orphans within their vicinity
Considering Girl Children as a liability, a burden, or a mere instrument for labor – are some of the age-old discriminations. As our ancient scripture says "Where women are worshipped and respected, there live divine powers", the need of the hour is to break this age-old barrier that is stopping the dreams of many girls/women to achieve what they want in life. We organize a series of seminars, sensitization programs, school/college level competitions, poster-making contests, etc. to generate awareness.   
Many families in rural and urban areas are unable to provide proper education to their children. For such families, even buying educational supplies is also a big burden. We tie up with individual donors and organizational supporters and donate educational kits including essential things such as textbooks, notebooks, pens, pencils, erasers, sharpeners, geometry boxes, stationery sheets, school bags, uniforms, etc. to school-going children.
Protection of the environment is everyone's duty. Today due to various kinds of pollution, the environment is facing a lot of problems. Save Indians Foundation has taken the social campaign to spread awareness through painting competitions, encouraging youth for plantation drives, initiating community green spaces, water harvesting systems, village-level groundwater management activities, etc. These competitions create a sense of responsibility among the young generation
Countless orphans roaming on the streets or staying in orphanages lack basic happiness in life. They even don't know when their birthday is. This is a campaign in which we engage individuals and organizations to come forward to celebrate the birthdays of these vulnerable orphans. We select one particular day in a year and celebrate the birthday of all these orphans. Special food, snacks, cake, candles, balloons, and the ambiance of festivity brings abundant happiness to them.
Preserve Sanctity of Oceans
 Protect Precious Marine Life
Beneath the oceans and rivers, live many precious marine species. Different pollution and contamination of water, is causing havoc to their life and leading to extinction. Seashells are extracted and smuggled illegally. These kinds of vicious activities cause a lot of disturbance to marine life. We organize many unique competitions, contests, talent hunt programs, etc. among youth to create adequate awareness on preserving marine life and abstaining from polluting water bodies like tanks, rivers, oceans, etc.
 Illness turns to Wellness
Mental health is the real wealth. Because of isolation, loneliness, dejection, and other various psychological reasons, orphans face a lot of mental trauma. We organize Mental Health programs, interaction with motivational speakers, and free counseling sessions with psychologists. We organize fun and entertainment programs such as celebrations of all national important days, mass festivals like Holi, Ganesh Navratri, Dasara, Diwali, Sankranthi Kite Festival, Ramzan, Christmas, picnics, and excursions.
According to Central Government's directions, it is mandatory for all public offices, multiplexes, convention centers, business organizations, and residential communities to provide accessibility like ramps, elevators, etc. for the sake of differently-abled and old-aged people. We conduct Accessibility Drives to test the level of accessibility in public places and donate to establish accessibility facilities (if needed). We also organize sensitization programs at educational institutions and commercial complexes. 
With this social campaign, we engage celebrities, prominent social activists, and well-known leaders to participate in developmental and rehabilitation programs for the homeless. We urge these people to be brand ambassadors of the orphan causes and organize marathon events in support of them. We design school, college, and university levels competitions and contests to create awareness of homeless people. We also organize social interaction with them.
Girl Children's education is the most effective charity initiative for Save Indians. We search for various ways and means to vouch, promote and support girl children's education. We form teams of volunteers, meet parents of girl children in rural areas and urban slums, sensitize them to enroll girls in schools, donate educational supplies for them, sponsor school fees (if any), etc. We also organize fundraising drives through painting competitions, auctioning them, and spend the amount on girl education programs. 
Water is the most essential commodity for every household. Access to protected and safe drinking water enables better health for the entire family. But the majority of economically downtrodden people are unable to get safe drinking water. Save Indians Foundation undertakes many need-based campaigns such as painting competitions, crowdfund programs, awareness events, sensitization sessions, etc. We also engage organizational donors to sponsor RO Water Plants for public usage.  
 Give Skills to Empower Women
Women empowerment is the real game changer toward sustainable livelihoods. When women are given skill training and knowledge to start entrepreneurial ventures. It is like adding wings to their wishes and showing the way to a glorious future. We organize crowdfunding campaigns to raise funds to organize mass-scale skill development programs for women. We also get organizational donors to fund machinery and tools to be donated for these trained women. 
Invest in the Slum Infrastructure
Reconstruct & Strengthen Future
Slums in India lack basic civic amenities. Moreover, the children in slums are deprived of a quality life and basic education. We raise crowdfund to establish orphanages and provide a food supply for the orphans. We install and maintain protected water plants for them. We sponsor the education of girl children in these slum areas. We also organize mental health programs for elders and orphans in these slum areas to give mental solace and peace.
Today, many youth and adults are getting addicted to harmful drugs, spoiling their health, disturbing their families, and indulging in heinous crimes. Drug abuse leads to many family disputes, and social problems. Hence, Save Indians Foundation has taken up the mantle of spreading awareness on "Say No to Drugs". We organize Public Walks, Marathons, Painting Competitions, etc. We also provide free counseling sessions to victims of drug abuse.